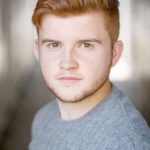 Owen Alun
Mae Owen Alun yn wreiddiol o Gaernarfon ond bellach yn byw yn Llundain lle raddiodd o Goleg Rose Bruford y llynedd. Bu'n teithio yn ddiweddar gyda Chwmni'r Frân Wen ac fe fu'n wyneb cyfarwydd yn y gyfres Rownd a Rownd. Mae Owen yn edrych ymlaen yn arw i weithio a theithio am y tro cyntaf gyda We Made This.
Owen Alun is originally from Caernarfon but now lives in London, where he graduated from Rose Bruford College last year. Before leaving for London, he was a regular on S4C soap Rownd a Rownd. Most recently, he has been touring with Cwmni'r Frân Wen. Owen is extremely excited to work with We Made This for the first time.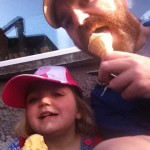 Matt Ball
Matt is a theatre maker who was Creative Associate at National Theatre Wales (2011-13), and Artistic Director of Camden People's Theatre (2006-11). His most recent work includes Light Waves Dark Skies (We Made This), Woyzeck, Anna Karenina & Blood Wedding (Bath Spa), Bottled (Experimentica/ Bristol Ferment), Crazy Gary's Mobile Disco (Waking Exploits), & Orson Welles Complex (BBC Cymru Wales). His devised production Icarus 2.0, was nominated Total Theatre Award and Stage Awards at Edinburgh Fringe.
Matt is co-artistic director of We Made This.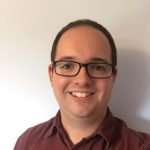 Paul Brown
Paul trained at the Royal Welsh College of Music and Drama, and now works as a Stage Manager and Tour Manager within theatre and live events. His recent credits include Tour Manager for My Dad Wrote A P… Live! (UK & European Tour), Production Manager for Sitting by Katherine Parkinson (BBC Arts / Avalon at Edinburgh Fringe), Assistant Tour Manager for Chris Ramsey: Just Happy To Get Out Of The House (UK Tour), Deputy Stage Manager for Hansel and Gretel: Fairytale Detectives (Theatr Clwyd) and Tour Manager for Ed Gamble: Blizzard (UK Tour).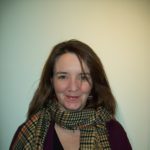 Penni Carr
I'm passionate about the arts and believe every child in Wales should have access to good, inspirational theatre.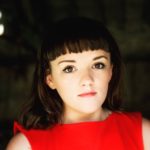 Lara Catrin
Lara's work includes Rownd a Rownd, Dim Ond y Gwir, BBC Bitesize and most recently Hidden/Craith for BBC Wales/BBC 4. She has also worked on a number of stage R&D's for Neontopia and Living Pictures. Lara has also been presenting children's TV including the Bafta Award Winning Prosiect Z (Best Entertainment Program 2018), Stwnsh, and Pwy Geith y Gig? for S4C along with Radio presenting for BBC Radio Cymru 2.
Mae gwaith Lara yn cynnwys Rownd a Rownd, Dim Ond y Gwir, BBC Bitesize ac yn ddiweddar yn Hidden/Craith ar gyfer BBC Wales/BBC 4. Mae hi hefyd wedi gweithio ar nifer o theatr mewn datblygiad gyda Neontopia a Living Pictures. Mae Lara wedi cyflwyno rhaglenni teledu I blant yn cynnwys Enillwyr BAFTA Prosiect Z (Rhaglen Adloniant Orau 2018), Stwnsh A Pwy Geith Gig ar gyfer S4C a chyflwyno Radio ar BBC Radio Cymru 2.
Garrin Clarke
I am a freelance stage manager and a recent RWCMD MA graduate. Before training as a stage manager I worked as a lighting designer for theatre and live events.
Matt Davies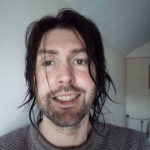 Production Manager with over 10 years experience in theatre, broadcast and live events. Ranging from small intimate performances to large scale site specific shows. Credits include National Theatre Wales, London Southbank, Wales Millennium Centre, Gagglebabble, AUG012, Motherlode, Dirty Protest, Ministry of Sound, British Broadcasting Corporation and House of Bestival. Also is a partner and Head of Production with Big Love Festival.
Ceri Elen
Ceri Elen studied English Literature and Welsh at Cardiff University and trained as an actor at the Royal Welsh College of Music and Drama. Her credits as a performer include, 'Visiting Katt and Fredda', 'Grimm Tales', 'Here Be Monsters' and 'Adventures In The Skin Trade' for Theatr Iolo; 'Boxy and Sticky' for Theatr Iolo and Sarah Argent; 'The Princess and the Pea' / 'Y Dywysoges a'r Bysen Fechan Fach' for Theatr Iolo and Sherman Cymru; 'Dim Diolch' and 'Mwgsi' for Cwmni'r Frân Wen; 'Blodyn' and 'Estron' for Theatr Genedlaethol Cymru and 'Holiday' for Derby Theatre.
Her credits as a writer include, 'Pianissimo' for S4C; 'Pentref Saith' for Gwasg y Lolfa; 'Y Dywysoges a'r Bysen Fechan Fach' (Translation) for Theatr Iolo and Sherman Cymru; 'Mae Gen' I Gariad'; '27 Munud', 'Aros Mae', 'Pryfaid Bach' for BBC Radio Cymru.
Her directing credits include 'Orange' for the Richard Burton Company at the Royal Welsh College of Music and Drama; Assistant Director on 'Pen-blwydd Poenus Pete' for Theatr Iolo.
Ceri is thrilled to be working with We Made This.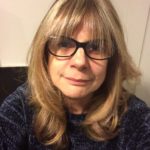 Elanor Higgins
Elanor is a freelance Lighting Designer based in Wales; Lighting shows for Theatre, Opera, Musicals, Children's Theatre, Dance and for Site Specific Spaces. Her work has been seen throughout the UK and Internationally, taking her to the Sydney Opera House in 2016.
Recent designs include Scamp's award winning shows 'Scarecrows Wedding', 'Tiddler and Other Terrific Tales', 'StickMan' and 'Private Peaceful'.
For The Sherman Theatre,;'The Magic Porridge Pot'. For Theatr na nOg; 'Eye of the Storm', 'The Ghost of Morgan Colliery' , 'Halt, who goes there', 'We Need Bees'. For Theatr Genedlaethol Cymru; 'Hollti', 'Chwalfa', ' Y Negesydd', 'Pridd', 'Rhwng Dau Fyd', Dyled Eileen', 'Sgint'. For Omidaze and WMC, the all female site specific productions of Richard the Third and Henry VI.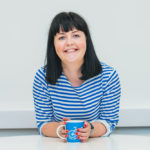 Lowri Johnston
Lowri specialises in arts marketing and was previously the Head of Marketing and Communications at Theatr Genedlaethol Cymru. She has recently worked with National Dance Company Wales, Be Aware Productions, Mess up the Mess Theatre Company, Liz Clarke Company, Theatr na'nOg and August 012. Lowri also works with various businesses on developing marketing campaigns and designs websites for small companies. She is based in Carmarthen, West Wales.
Mae Lowri yn arbenigo mewn marchnata ar gyfer y celfyddydau, ac mae'n gyn-bennaeth Marchnata i Theatr Genedlaethol Cymru. Yn ddiweddar mae wedi gweithio gyda Cwmni Dawns Cenedlaethol Cymru, Be Aware Productions, Cwmni Theatr Mess up the Mess, Liz Clarke Company, Theatr na'nOg ac August 012. Mae Lowri hefyd yn gweithio gyda busnesau i ddatblygu eu ymgyrchoedd marchnata ac yn dylunio gwefannau i fusnesau bach. Mae'n byw yng Nghaerfyrddin.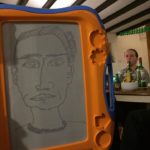 Sam Jones
Sam is a sound designer and musician, primarily working in sound design for theatre. After obtaining a degree in Live Event Technology, Sam went onto work as a sound technician at the Sherman Theatre in Cardiff where he gained his first design credits. Since leaving the Sherman Theatre to become a freelance sound designer and engineer, he has honed his style and ability as a lateral thinking designer who is always looking for new methods and ways in which to work. He currently works regularly with established reparatory theatres and theatre makers in Wales, but has also presented work at The National Theatre in London, the Edinburgh Fringe Festival and in national tours across the UK. 2017 saw Sam's design work go international as Iphigenia In Splott transfered to Berlin in April and then onto New York in May.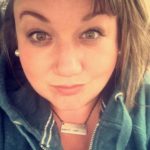 Llinos Jones
Graddiodd Llinos o Brifysgol Bangor ar ôl dilyn cwrs cyfathrebu ar gyfryngau, gan ganolbwyntio ar fodiwlau drama.
Mae Llinos yn gweithio ym myd theatr ers dros ddeg mlynedd bellach.
Yn gweithio rhan amser i Theatr genedlaethol Cymru fel swyddog Cyfranogi, yn arwain ar brosiectau a phobol ifanc, ac yn rhedeg clwb drama i ddisgyblion ysgolion cynradd ac uwchradd.
Mae bellach yn gwneud amryw o waith creadigol/theatr lawrydd, i fudiadau ac ysgolion, boed hyn yn weithdai drama, magu hyder neu berfformio.
Mae yn asiant creadigol mewn tair ysgol yn Sir Gaerfyrddin i Gyngor Celfyddydau Cymru, a hefyd yn ymarferydd creadigol ar brosiect ysgolion creadigol arweiniol sydd yn cael ei arwain Cyngor Celfyddydau Cymru.
Yn ei amser sbâr, mae llinos yn hyfforddi plant dref Caerfyrddin i berfformio ar gyfer Eisteddfodau lleol a genedlaethol yr urdd.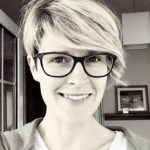 Catrin Wyn Lewis
Catrin is a mum of two boys and works as a Children's Books Editor for a Welsh publisher. After graduating from Aber Uni in '03, she helped set up 3D Theatre Company with two friends, and enjoyed 10 years of performing and producing productions which involved developing bilingual new writing and reviving old classics. She is a qualified teacher of Welsh, and worked as a Script Editor at the BBC for 5 years before relocating back to West Wales to have her boys. She enjoys family time, yoga, reiki, the theatre and reading .
Alison Neighbour
Alison trained as a designer at RADA. She designs for traditional theatre spaces and outdoor and environment-based work.
Recent work includes: Constellations and A Peter Rabbit Tale (Singapore Repertory Theatre); Spine (UK Tour); The Curtain (Young Vic); De-Railed (HOME, Manchester); Phenomenal People (Fuel, UK Tour); Crazy Gary's Mobile Disco (Chapter Arts Centre & Wales tour); I Told You This Would Happen (ARC, Stockton & UK tour); Lost in the Neuron Forest (Wales Millennium Centre & UK tour); The Eyes Have It (Imagine Watford Festival); Followers (Southwark Playhouse); Used Blood Junkyard (Arcola); Square Bubble (InTransit & National Theatre)
Alison's work was exhibited at World Stage Design 2013 and Make/Believe 2015.
Alison is also co-founder of Bread & Goose.
www.alisonneighbourdesign.com
www.breadandgoose.co.uk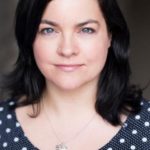 Tonya Smith
Tonya grew up in the Gower, Swansea. She was a member of West Glamorgan Youth Theatre Company and The National Youth Theatre of Wales before training at The Royal Welsh College of Music and Drama. She has worked as a Creative Associate with The National Youth Theatre of Wales for the last twenty years running their Aspire programme. She also works for the Royal Welsh College of Music and Drama and is a tutor on their Young Actors Studio Classes.
Her Theatre work includes The Three Night Blitz (Joio productions for Swansea Grand Theatre) Frozen ( NTWWales lab) The Ghost of Morfa Colliery and White Feather ( Theatr na nOg) Tyner Yw'r Lleuad Heno , The House of Barnada Alba, The Crucible ( Theatre Genedlaethol) Our Country's Good ( The Watermill, Newbury) Gwe O Gelwyddau (A4 Llanover Hall ) The Crucible ( Young Vic Workshops) Cancer Time (The Latchmere Theatre) A one woman show of Witch Child (Taliesin and tour); Robin Hood ( Festival Threatre Malvern); Silas Marner, The Secret, Accidental Death of An Anarchist, Hard Times, Flora's War, Damwain a Hap, Word For Word, The Changelings ( Clwyd Theatr Cymru); Jack and The Beanstalk, Hansel and Gretel (Torch Theatre); A one woman show of Anne Frank and A Christmas Carol (New Victoria Stoke)
Her Television work includes Jamie Johnson, Lolipop ,Casualty, Emmerdale, Da Vinci's Demons, Lan a Lawr, Parch, Gwaith Cartref, Trail of Guilt, The Bill, 2Dy a Ni, Pam Fi Duw, Treflan, Innovations, Dirty Work, The Secret Life Of Michael Fry,Y Glas, Iechyd Da, Mortimers Law
And Best known as regular character Yvonne Evans in Pobol y Cwm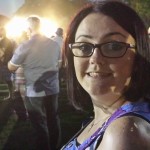 Nia Skyrme
Nia studied Drama and Theatre Studies at Aberystwyth University. She formed a theatre company; Cwmni Theatr 3D with two friends immediately after graduating and has sinced produced numerous bilingual productions, touring around Wales, beyond the border and Edinburgh Fringe. She worked at Night Out, Arts Council of Wales for 10 years.
She was selected as one of the first Emerging Producers with National Theatre Wales, where she met Matt Ball. and since then she has continued to work as Producer with We Made This, Bread & Goose, Papertrail, Invisible Ink, Motherlode. Assistant Producer on The Last Mermaid (WMC), and Promoter with Mai Oh Mai Productions, August 012, Run Ragged Productions, Little Light, Taking Flight Theatre. She is currently working as Assistant Producer with Theatr Genedlaethol Cymru and Producer with We Made This.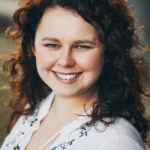 Daisy Williams
Daisy graduated for UWTSD back in 2015 and has since gone on to work for various companies like Theatr na nÓg and Sbardun Gwreiddiol Youth Dance Company as a Production Assistant. She also leads weekly workshops for Sherman Youth Theatre. Daisy lives in Cardiff and has recently set up her own podcast called 'Have another Cuppa' where she gets to sit down with a cup of tea and talk to people, which is her favourite hobbie. This is the first time Daisy has worked with We Made This and is really looking forward to working with this great team over the next few months.