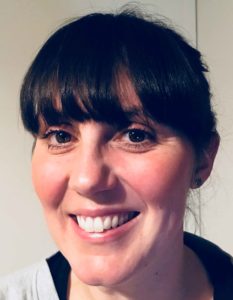 What's your name?
Jacqui George
Who do you play/ What do you do?
I'm the Production Manager
What's the first piece of theatre you remember seeing?
Panto at Swansea Grand, with Benny from Crossroads playing Buttons (with his bobblehat!). It was March the 1st and I was in my St David's Day Costume and I was called onto stage. Still my theatrical highlight
Who (or what) did you want to be when you were growing up?
If you asked my brother a tap dancing cockle seller from Swansea market.
How long have you been working in theatre, and how did you get started?
19 years, I took a Stage Management module as part of my Drama and Classics degree, and was sold.
What have you worked on recently?
2018 is an exciting year, I've been working on some prep for Richard III with the Llanarth Group and the fab Sara Beer, a very exciting project for Festival of Voice, and working the fab students at RWCMD. They always make me look at things differently.
What are you most looking forward to about The Girl with Incredibly Long Hair?
The whole process, it's an exciting way to work, all theatre is collaborative but the We Made This process is the epitome of this.
And finally …what would your superpower be?
I'd be able to make time.