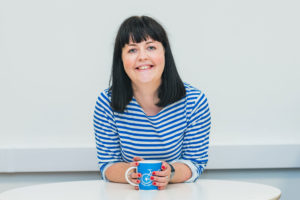 What's your name?
Lowri Johnston
Who do you play/ What do you do?
Press and Marketing Officer
What's the first piece of theatre you remember seeing?
Blodeuwedd panto in the New Theatre, Cardiff. It blew my mind!
Who (or what) did you want to be when you were growing up?
An archeologist, I loved digging around in the garden for things. I'm still convinced I'll find treasure one day!
How long have you been working in theatre, and how did you get started?
I started working with Theatr Genedlaethol Cymru 5 years ago and in the past year and a half I've worked freelance with various companies on great projects.
What have you worked on recently?
Cannonballista by Liz Clarke, a show about our Super Hero Alter Egos and what we do when times are tough; Of Mice and Men; Nye and Jennie by Theatr na'nOg and with National Dance Company Wales.
What are you most looking forward to about The Girl with Incredibly Long Hair?
Seeing the set and costume design come together and then the reactions from the young audiences to this beautiful and empowering piece of theatre.
And finally …what would your superpower be?
Time travel