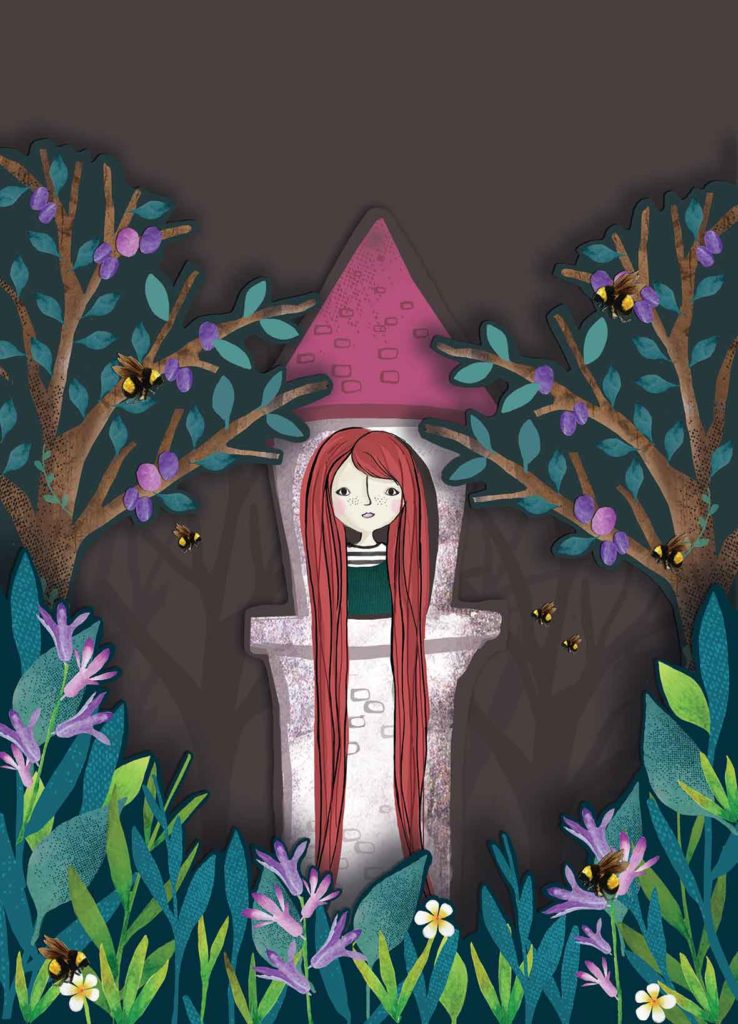 We're delighted to announce that we have received funding from Arts Council of Wales to produce The Girl with incredibly long hair, an ambitious immersive work for young audiences.
This Easter join Rapunzel, her Mam, and her new friend Daf in the forest as they set off on an adventure, for which they'll need your help.  The Girl with Incredibly Long Hair is a new family show from We Made This which reimagines the story of Rapunzel for our times.                 
Supported by Arts Council of Wales, Blackwood Miners' Institute, Creu Cymru and Wales Millennium Centre.
———–
Rydym wrth ein boddau i gyhoeddi ein bod wedi derbyn arian gan y Cyngor Celfyddydau Cymru prosiect nesa', The Girl With Incredibly Long Hair
Y Pasg hwn, ymunwch â Rapunzel, ei mam, a'i chyfaill newydd, Daf, yn y goedwig wrth iddynt ddechrau ar antur y bydd angen eich help chi ar ei chyfer.  Sioe newydd i'r teulu yw The Girl with Incredibly Long Hair gan We Made This sy'n ailddychmygu stori Rapunzel ar gyfer ein hoes ni.          
Cefnogwyd gan Gyngor Celfyddydau Cymru, Sefydliad y Coed Duon, Creu Cymru a Chanolfan Mileniwm Cymru.