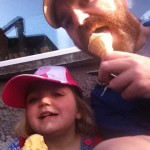 Matt Ball
Matt is a theatre maker who was Creative Associate at National Theatre Wales (2011-13), and Artistic Director of Camden People's Theatre (2006-11). His most recent work includes Light Waves Dark Skies (We Made This), Woyzeck, Anna Karenina & Blood Wedding (Bath Spa), Bottled (Experimentica/ Bristol Ferment), Crazy Gary's Mobile Disco (Waking Exploits), & Orson Welles Complex (BBC Cymru Wales). His devised production Icarus 2.0, was nominated Total Theatre Award and Stage Awards at Edinburgh Fringe.
Matt is co-artistic director of We Made This and a board member of dante or die.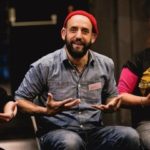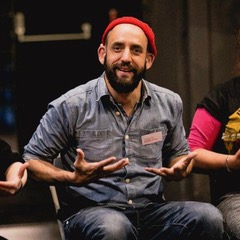 Jonny Cotsen
I am qualified teacher and a drama facilitator. I describe my artistic practice as exploring communication and challenging perceptions on how we connect and/or disconnect with others. As a deaf artist, one of my key aims is to create a shared understanding without the use of words. I run inclusive drama workshops and training for young people with and without disabilities, developing and devising performances. I am continually exploring new ways to express my creativity and learning new performance skills. I support deaf and disabled people to access the Arts through education and engagement; believing everything should be inclusive and accessible by supporting young people with disabilities to overcome barriers. I am an advocate for change within drama and theatre in Wales, challenging prejudices and judgments of people with disabilities within the Arts. I also advise theatre makers on ways in which their performances could be more accessible. My clients have ranged from emerging to established companies. I have worked National Theatre of Wales, Arts Council Wales, Jukebox Collective, Motherlode, Dirty Protest and others.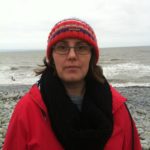 Jacqui George
Jacqui has been working professionally in Stage & Production Management for the last 17 years. Recent productions include Production Manager for National Youth Theatre of GB West End Rep Season, Ar Waith Ar Daith Walk the Plank/ WMC, Before I Leave, Candylion, Mother Courage, Mametz , Praxis Makes Perfect , Silly Kings , In Water I'm Weightless (National Theatre Wales), Family Prom (St David's Hall) Adventures in the Skin Trade, Here Be Monsters ( Theatr Iolo), Harris‑Parris ‑ The Big Day (Mai Oh Mai Productions), The Magic Toyshop (Invisible Ink/ Thear Iolo), Elwyn (Wales Theatre Company) , Dance City (Greenwich Festival), Brontȅ (Shared Experience), Jack & the Beanstalk (Hackney Empire). For NYT Slick (Park Hill Estate, Sheffield), Stars Over Kabul (Tramway, Glasgow), S'Warm (Battersea Power Station), Living the Dream (The World Expo, Shanghai) and Six Pack (Soho Theatre).She has taught in many drama schools and Universities including Mountview (where she was Deputy Director of Production Arts), Guildhall, RWCMD, GSA, Middlesex University, and the Stage Management Association. She is co-author of Paper Props, a digital resource www.paper-props.co.uk.
Jacqui is co-artistic director of We Made This
Kelly Jones
Kelly Jones is a Playwright from Dagenham, Essex- based in Wales. She is currently on The – Invite Only- Emerging Writers Group at The Bush Theatre. In 2014 she was the recipient of the WALES DRAMA AWARD, a biannual prize presented by National Theatre Wales, BBC Writers room and BBC Wales. Her recent work includes: SNOUT (Oran Mor/ Sherman Cymru), THE PEOPLES PLATFORM (Common Wealth Theatre/ National Theatre Wales), HUMANEQUINN (Trans Cymru/WMC/Mess Up The Mess), BLUD (The Otheroom/otherMother) and THE DROWNED GIRL (The Yard/Birmingham Rep). More recently, she has just finished a 'Writer in Residency' position at Theatr Clwyd and has work in development with various organisations through-out England and Wales. Kelly has a passion for community and social change projects, particularly with the LGBTQ+ community and her queer identity is very important to her and her work.
Sam J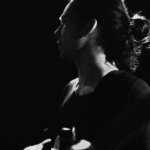 ones
Sam is a sound designer and musician, primarily working in sound design for theatre. After obtaining a degree in Live Event Technology, Sam went onto work as a sound technician at the Sherman Theatre in Cardiff where he gained his first design credits. Since leaving the Sherman Theatre to become a freelance sound designer and engineer, he has honed his style and ability as a lateral thinking designer who is always looking for new methods and ways in which to work. He currently works regularly with established reparatory theatres and theatre makers in Wales, but has also presented work at The National Theatre in London, the Edinburgh Fringe Festival and in national tours across the UK. 2017 saw Sam's design work go international as Iphigenia In Splott transfered to Berlin in April and then onto New York in May.
Kayed Mohamed-Mason
Theatre Credits Include:
TIGER BAY (Wales Millennium Centre), DER ROSENKAVALIER (Welsh National Opera), ROMEO & JULIET (Omidaze), TAITH – ONE MORE SLEEP R&D (Sherman Cymru), THE LAST MERMAID (Wales Millennium Centre/Festival of Voice), DIRTY, GIFTED AND WELSH & MAMETZ (National Theatre Wales), RASPUTIN: RIPPLES TO REVOLUTION R&D (Making Music Wales)
Musical Theatre Credits Include:
RENT & ANOTHER OP'NIN' (Richard Burton Company)
Film and TV Credits Include:
FOLLOWERS (Tim Marshall) and STELLA (Tidy Productions for Sky)
Kayed trained at the Royal Welsh College of Music and Drama.
Alison Neighbour
Alison trained as a designer at RADA. She designs for traditional theatre spaces and outdoor and environment-based work.
Recent work includes: Constellations and A Peter Rabbit Tale (Singapore Repertory Theatre); Spine (UK Tour); The Curtain (Young Vic); De-Railed (HOME, Manchester); Phenomenal People (Fuel, UK Tour); Crazy Gary's Mobile Disco (Chapter Arts Centre & Wales tour); I Told You This Would Happen (ARC, Stockton & UK tour); Lost in the Neuron Forest (Wales Millennium Centre & UK tour); The Eyes Have It (Imagine Watford Festival); Followers (Southwark Playhouse); Used Blood Junkyard (Arcola); Square Bubble (InTransit & National Theatre)
Alison's work was exhibited at World Stage Design 2013 and Make/Believe 2015.
Alison is also co-founder of Bread & Goose.
www.alisonneighbourdesign.com
www.breadandgoose.co.uk
Lynwen Haf Roberts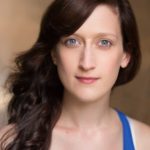 Originally from Llangadfan, Mid Wales, Lynwen graduated from Trinity University College, Carmarthen in 2010, with a BA in Performing Arts.
Her theatre credits include DEFFRO'R GWANWYN and IESU! (Theatr Genedlaethol Cymru), ARANDORA STAR (Theatr Na N'Og), FALA SURION and HAWL/RIGHT (Fran Wen), SHERMAN SWINGERS (Sherman Cymru), and LLEUAD YN OLAU and CYSGU'N BRYSUR (Arad Goch). Lynwen also recently took part in an R&D of PROJECT HUSH for Papertrail Theatre, and, at the end of the year, will be playing the role of Morgana in Theatr Clwyd's annual rock and roll pantomime, SLEEPING BEAUTY.
Her TV credits include NOSON LAWEN (Cwmni Da), and a role as series regular, Cherry in ROWND A ROWND (RONDO Media).
Lynwen is also an accomplished Mezzo Soprano singer, and was a finalist in the "Dunvant Young Voice of Musical Theatre" competition in 2017.
Nia Skyrme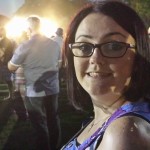 Nia studied Drama and Theatre Studies at Aberystwyth University. She formed a theatre company; Cwmni Theatr 3D with two friends immediately after graduating and has sinced produced numerous bilingual productions, touring around Wales, beyond the border and Edinburgh Fringe. She worked at Night Out, Arts Council of Wales for 10 years.
She was selected as one of the first Emerging Producers with National Theatre Wales, where she met Matt Ball. and since then she has continued to work as Producer with We Made This, Bread & Goose, Papertrail, Invisible Ink, Motherlode. Assistant Producer on The Last Mermaid (WMC), and Promoter with Mai Oh Mai Productions, August 012, Run Ragged Productions, Little Light, Taking Flight Theatre. She is currently working as Assistant Producer with Theatr Genedlaethol Cymru and Producer with We Made This.
Seren Vickers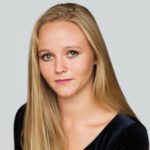 Seren graduated from the Royal Welsh College of Music & Drama with a First Class BA(Hons) in Acting. She won the Sarah Siddons prize for outstanding classical performance and is a Prince of Wales Scholar for Drama. Her professional debut, as Andrea in Philip Ridley's one-woman play, Dark Vanilla Jungle, was short-listed for Best Female Performance at the Wales Theatre Awards.