Matt Ball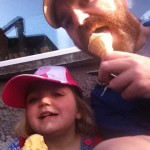 Matt is a theatre maker who was Creative Associate at National Theatre Wales (2011-13), and Artistic Director of Camden People's Theatre (2006-11). His most recent work includes Anna Karenina & Blood Wedding (Bath Spa), Bottled (We Made This), Crazy Gary's Mobile Disco (Waking Exploits), & Orson Welles Complex (BBC Cymru Wales). His devised production Icarus 2.0, was nominated Total Theatre Award and Stage Awards at Edinburgh Fringe.
Matt is co-artistic director of We Made This and a board member of dante or die.
Katie Bingham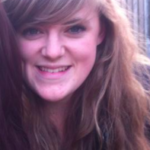 Katie recently graduated from the Royal Welsh College of Music and Drama with a BA (Hons) degree in Stage Management. Her recent works include Before I Leave (National Theatre of Wales), Wind in the Willows (Oxford Playhouse), Swarm & The Mountaintop (FIO) and Romeo & Juliet (National Youth Theatre of Wales Tour).
Paul Burgess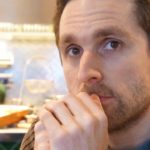 Paul  is a theatre designer and director with a parallel visual arts practice. He has designed set, costumes and videos for numerous shows, working in venues ranging from Shakespeare's Globe in London to Prithvi in Mumbai, Black Box in Hanoi, Here in New York and WUK in Vienna. He has taught at numerous universities, including Goldsmiths in the UK and the National College of Arts, Pakistan, and is an associate artist at Queen Mary, University of London. He is artistic director of Daedalus Theatre Company, for whom he's directed shows including A Place at the Table and Selfish, and on the committee of The Society of British Theatre Designers.
Catherine Dyson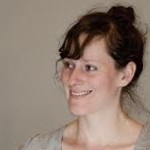 Catherine has worked for many years as a theatre maker and performer, working with, amongst others, Chris Goode, Uninvited Guests and National Theatre Scotland. Recent theatre credits include 1 Beach Road (RedCape Theatre) and audio theatre pieces Ring and Fiction (David Rosenberg and Glean Neath).
More recently she has begun to focus on solo work and writing. Her self-written solo performance We Don't Live Here Anymore has been supported by WalesLab and Arts Council Wales, performed at Pulse Festival and at South Street Arts Centre, and will undergo further development and tour next year.
Last year her short radio drama If We Were Fish was commissioned and broadcast by BBC Radio Wales. Current writing projects include Be Brave And Leave For The Unknown for RedCape Theatre (which will tour nationally this year and next) and Hold Me Down (a film project in collaboration with visual artist Nerea Martinez de Lecea). Catherine's short play My Electric Soul has recently been selected by the Sherman Theatre to be performed at TTAITAITH, their showcase of new writing.
Jacqui George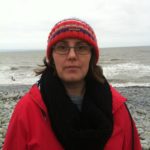 Jacqui has been working professionally in Stage & Production Management for the last 17 years. Recent productions include Production Manager for National Youth Theatre of GB West End Rep Season, Ar Waith Ar Daith Walk the Plank/ WMC, Before I Leave, Candylion, Mother Courage, Mametz , Praxis Makes Perfect , Silly Kings , In Water I'm Weightless (National Theatre Wales), Family Prom (St David's Hall) Adventures in the Skin Trade, Here Be Monsters ( Theatr Iolo), Harris‑Parris ‑ The Big Day (Mai Oh Mai Productions), The Magic Toyshop (Invisible Ink/ Thear Iolo), Elwyn (Wales Theatre Company) , Dance City (Greenwich Festival), Brontȅ (Shared Experience), Jack & the Beanstalk (Hackney Empire). For NYT Slick (Park Hill Estate, Sheffield), Stars Over Kabul (Tramway, Glasgow), S'Warm (Battersea Power Station), Living the Dream (The World Expo, Shanghai) and Six Pack (Soho Theatre).She has taught in many drama schools and Universities including Mountview (where she was Deputy Director of Production Arts), Guildhall, RWCMD, GSA, Middlesex University, and the Stage Management Association. She is co-author of Paper Props, a digital resource www.paper-props.co.uk.
Jacqui is co-artistic director of We Made This
Sam Jones
Sam's sound Design for Theatre includes: This Incredible Life (Canoe Theatre Company); St Nicholas, SAND (The Other Room); Iphigenia In Splott (Sherman Cymru, The National Theatre and on tour); The Weir, Arabian Nights, Home/Catref, Heritage, Cynnau Tan, The Hood (Sherman Cymru); All That I Am, Fe Ddaw'r Byd I Ben (Richard Burton Theatre Company / Sherman Cymru); Ring Ring (RBTC / Royal Welsh College of Music and Drama); Growth (RBTC / Paines Plough); Blue (RBTC / Royal Court Theatre); Mordaith Anhygoel Madog (Arad Goch); Sexual Perversity In Chicago (Living Pictures Productions)
Gwawr Loader
Gwawr trained at the Royal Welsh College of Music and Drama.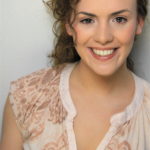 Her theatre credits include MOVING STORIES (EXTRACT FROM THE LAST DAYS OF DOLWYN) for National Theatre, BEFORE I LEAVE for National Theatre Wales, WINDSONGS OF THE BLESSED BAY for Theatr Cadair, the HOARD FESTIVAL for the New Vic, THE LION, THE WITCH & THE WARDROBE for Sherman Cymru, LEVIATHAN for Sherman Cymru & Òran Mór, THE RADICALISATION OF BRADLEY MANNING for National Theatre Wales (Welsh Tour and Edinburgh Festival 2013), CYRANO DE BERGERAC, PORTRAIT OF THE ARTIST AS A YOUNG DOG, SKYHAWK and RAPE OF THE FAIR COUNTRY for Clwyd Theatr Cymru, DICK WHITTINGTON for the Torch Theatre, STILL LIFE and MUCH ADO ABOUT NOTHING for Mappa Mundi & Theatr Mwldan, GARW for Theatr Bara Caws, PRIODFERCH UTAH 'UTAH BRIDE' for 1.618 TheatreFilm, THE SLEEPING BEAUTIES, CANFOD, SPREAD THE WORD and SHERMAN SWINGERS for Sherman Cymru as well as rehearsed readings of THE FEAR OF DROWNING, TONYPANDEMONIUM and MY PEOPLE for National Theatre Wales.
Her TV credits include THE INDIAN DOCTOR for BBC, and BYW CELWYDD, TIR II, CARA FI and TEULU for S4C.
Connor Lovejoy
Connor graduated from the Royal Welsh College of Music and drama earlier this year having studied Stage Management and Technical Theatre. He specialised in Lighting Design and since then has undertaken roles such as relighter for multiple tours and lighting assistant for several productions such as Macbeth at Shakespeare's Globe and The Last Mermaid at the Wales Millennium Centre. Previous Lighting Design credits include The Star Spangled Girl at Volcano Theatre in Swansea, Octopus at the Edinburgh Fringe Festival and most recently working alongside Andy Purvis to create the UK tour of Ceirw – A Savage Hart. He looks forward to the experience of working with We Made This.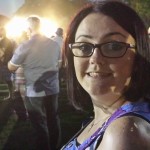 Nia Skyrme
Nia studied Drama and Theatre Studies at Aberystwyth University. She formed a theatre company; Cwmni Theatr 3D with two friends immediately after graduating and has sinced produced numerous bilingual productions, touring around Wales, beyond the border and Edinburgh Fringe. She worked at Night Out, Arts Council of Wales for 10 years.
She was selected as one of the first Emerging Producers with National Theatre Wales, where she met Matt Ball. and since then she has continued to work as Producer with We Made This, Bread & Goose, Assistant Producer on The Last Mermaid (WMC), and Promoter with Mai Oh Mai Productions, August 012 & Run Ragged Productions. She is currently working as Producer with We Made This, Invisible Ink Motherlode and Papertrail.
Morgan Thomas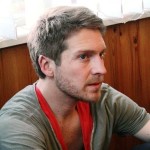 Morgan Thomas trained as an actor at Atrium/RWCMD, gaining first class BA (Hons) Drama. He has toured nationally and internationally with the highly physical show Drumchasers – Narrated by Stephen Fry, also performed in many different roles both on stage and screen. Recent performance work has been with Punchdrunk Enrichment & Hijinx Theatre collaboration, Arad Goch, National Theatre Wales, Wales Millennium Centre & Canoe Theatre, Frantic Assembly & Hijinx Theatre collaboration.
Morgan often devises his own work that is physical theatre based. He is also a director and drama facilitator for many organisations such as National Youth Theatre Wales, University of Wales Trinity Saint David, Sherman Cymru, Hijinx Theatre Academy. He feels strongly about facilitating work that promotes inclusivity throughout the arts.