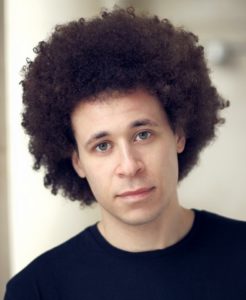 What's your name?
Connor Allen
Who do you play?
I play Daf, Rapunzel's friend
What's the first piece of theatre you remember seeing?
Blood Brothers at The New Theatre in Cardiff
Who (or what) did you want to be when you were growing up?
Who did i want to be – Michael Jackson
What did i want to be – A Doctor
How long have you been working in theatre, and how did you get started?
Four years professionally. I chose Acting as one of my university options when deciding I wanted to go and the rest as they say is history.
What have you worked on recently?
Romeo & Juliet with Omidaze
What are you most looking forward to about The Girl with Incredibly Long Hair?
The costumes and the cakes
And finally …what would your superpower be?
To travel through time