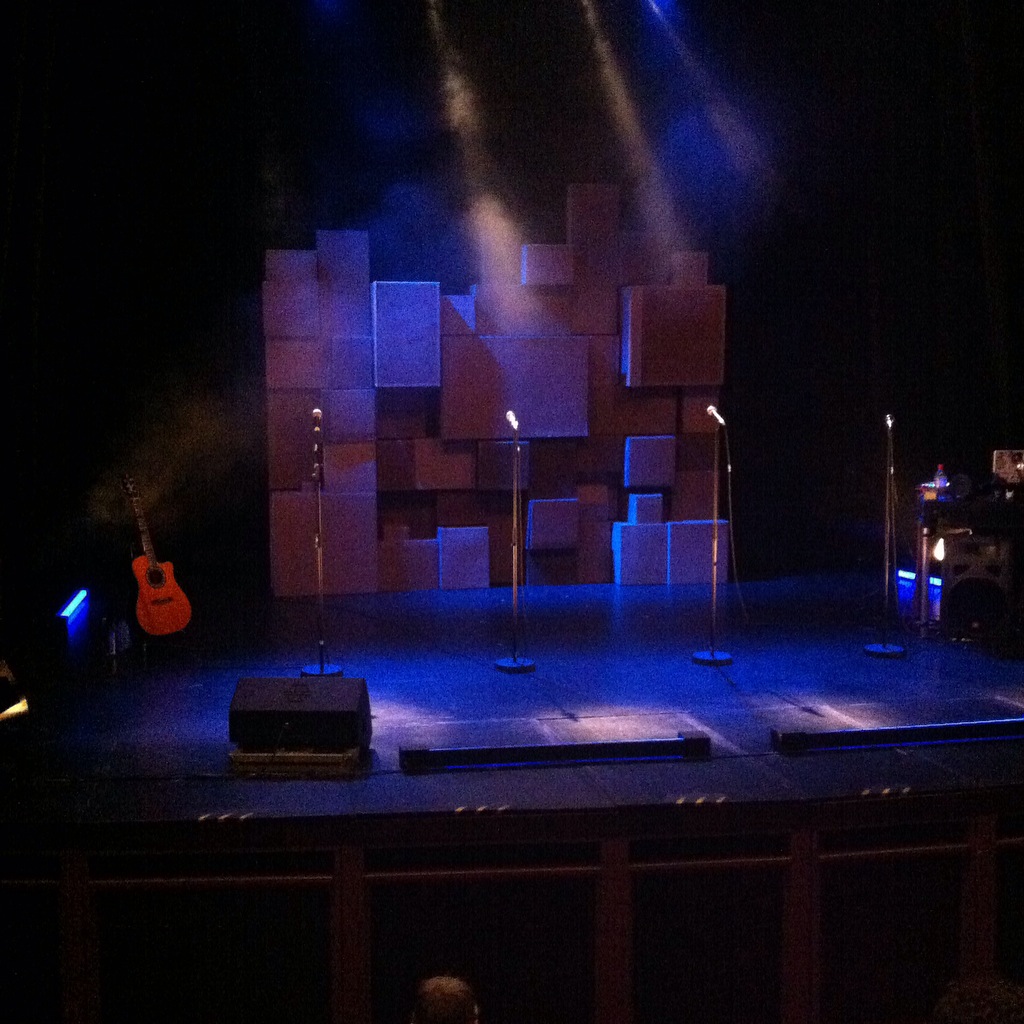 I was lucky enough to receive a bursary to attend On The Edge in Birmingham recently. This gave me the opportunity to see some of the best work for children and young audiences being programmed around the world and work in progress works from UK artists.
I was there for the first half of the festival and over the first few days saw a range of work that didn't really speak to me; now obviously I know I'm not the target age group, but I've spent enough of my life watching work to know how be able to put myself in a different audiences shoes. A lot of the work felt like it lacked real character – it was so wrapped up in being work for young people that it forgot to be itself.
This changed on the final day I was there, when I saw three pieces that had a real flavour of where they were from and who made them.
Bob Théâtre's Nosferatu was a master class in object animation, humour, simplicity and telling a classic story through a new lens. Two men, a table and some lightbulbs are the basic elements to the show, but with these basic elements they create a world, where we can believe a light bulb with a face drawn on is a real man. It has a dark humour, and feels like it could only be made by these people. This is not a generic show for young audiences, it doesn't sugar coat its subject, and it uses a sophisticated theatrical language. It also feels French – whatever that means – and that felt important to me.
Next up was Brush from Korea, which suffered a little (like many of the shows in the festival) from the lack of children in the audience. I'm not suggesting that the delegates, programmers and theatre makers watching aren't a receptive audience, but my friends 4 year old in the row behind me found it hysterical in a way most of the adults around us couldn't. The show was a simple story about a child who wanted a brother, but what makes it great is the way painted scenes are brought to like. Again the show feels rooted in a culture and has a strong sense of identity.
My final call of the day was The Broke 'n' beat collective. This mash up of hip-hop, theatre and puppetry was the only show I saw where the audience was mainly young people and this helped enormously. As did the language (theatrical, musical & text) used by the collective. The stories told of disaffected youth, portrayed through cardboard box puppets and rapped about were truly affecting – to the point that one story of a girl who self harmed was too upsetting for one member of the audience – and there was a great synergy of style, content and audience. It felt genuine, and had a distinctive sense of who it was by and for.
So often when I watch work I want to see more of the makers character in the work – for it to be distinctive, and distinguishable. So that's my plea to makers of work for and with young people, as well as myself. Make work that comes from your culture, has a language that is rooted in where you're from and that is recognisable. Make yourself distinctive and your work will be all the better for it.
MB